Good Girls 1968, Sharon, Pennsylvania

Good Girl documents ceramic artist, Marilyn Lysohir's, personal and collective exploration of relationship and history as she sculptures 162 busts of the girls in her high school class of 1968, in the process integrating memory, interviews and story telling.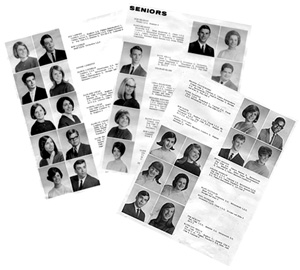 The film documents Marilyn's process of reflection and re-discovery as she sculpts each head from the woman's image found in the 1968 yearbook. By creating these individual heads Marilyn is giving her girls-classmates a deserved recognition. The omission of their male counterparts sparks the wry controversy of what it means to be left out from an experience. "For girls it was three dribbles and you had to pass the ball", Marilyn points out. The parallel process of documenting the molding and painting of the ceramic busts that brings them to life provides another window into a creative process of "becoming." The viewer is informed about the technical aspects of creating this installation as she also reflects on her own lived installation that is her life.
top